It's been one of my personal goals for about two years now to open an Etsy shop.  I am always making things and creating things that people tell me I should sell.  It seemed like such a daunting task and for the better part of two years, something that was easier to check off my list always took precedence.  Finally, I whittled down said list to the point where it was getting a little ridiculous to not do it.  And then Indie Wed came and went and I had lots of product and beautiful pictures to boot.
So Bad Loo Loo was born.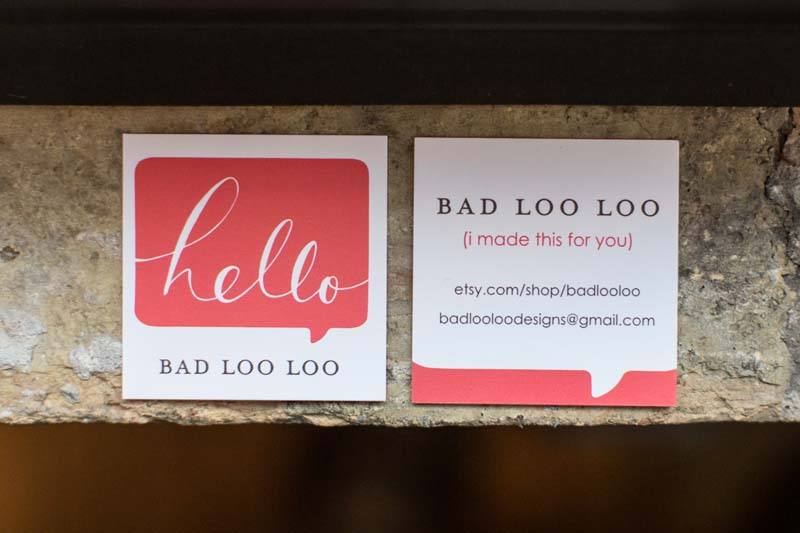 Named in honor of my little sister who my brother and I have called "Boo" since before we could walk and whose nickname for me is "Loo."  When I do something she doesn't like, she'll scold me with a very firm "Bad Loo Loo" in a tone that makes me laugh every time.  Somehow, it just seemed the appropriate name, my alter ego perhaps: a superhero who wields scissors specifically for cutting fabric and 14 different kinds of glue and who could not be prouder of herself than when she gets through a session with her sewing machine without crying.  I imagine her wearing a cape and drinking sangria and using her washing machine to tea-dye everything she can get her hands on.
Here are some things you can buy from Bad Loo Loo if you are so inclined, or just browse around and see what she's up to as new things will be added from time to time.
If you see something you like, or are interested in a custom version of one of our creations, feel free to reach out to Bad Loo Loo via Etsy or at badlooloodesigns@gmail.com.  She's always here, causing a little bit of trouble, searching out any mischief she can find and would love nothing more than for you to be a part of it!
xoxo,
Bad Loo Loo
Looking For More? Explore Related Posts: