Last October, BRIDE magazine offered an overview of all the glamorous styles previewed on the runway during the Fall 2019 Bridal Fashion week. Well, buckle up and get your Pinterest boards ready because we will be sharing the 5 favorite wedding dress trends we cannot WAIT to see down the aisle this season!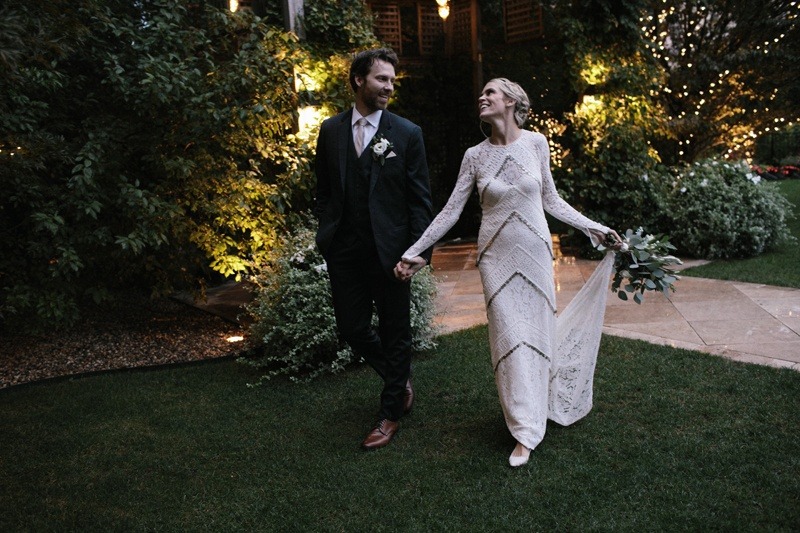 Romantic Sleeves
Whether you're going for a Cinderella-inspired bash or bohemian-chic soirée, this fall trend adds a romantic flair to the typical wedding gown.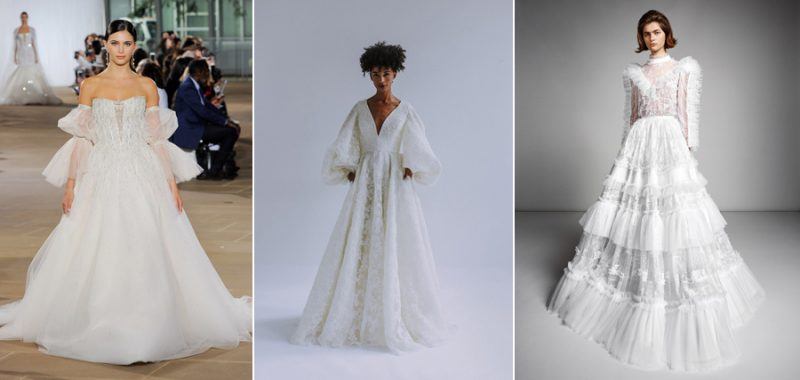 Jumpsuits
Perfect for getting down on the dance floor – bridal jumpsuits are here to stay! Great for brides who are looking for a reception-worthy look or for those who are just more comfortable in pants, jumpsuits offer an elevated level of style and sophistication for any bride. We're such big fans that our own Elizabeth donned this style at her own wedding last summer! 
Mini Dresses
Similar to jumpsuits, mini dresses offer a chance to express your fun and flirty side! Consider changing into a mini-dress for your reception for a party-vibe or for showing off those legs as you strut down the aisle.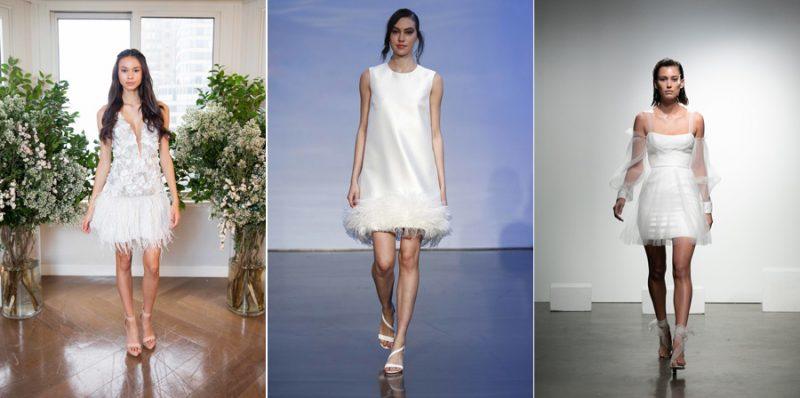 High Collars
For brides who are looking for that timeless look, high-neck gowns bring an element of elegance to any bridal look. This trend is especially flattering for taller women or brides looking to mask broader shoulders. One of our brides, Jill, killed this look at her bohemian vibe wedding last fall.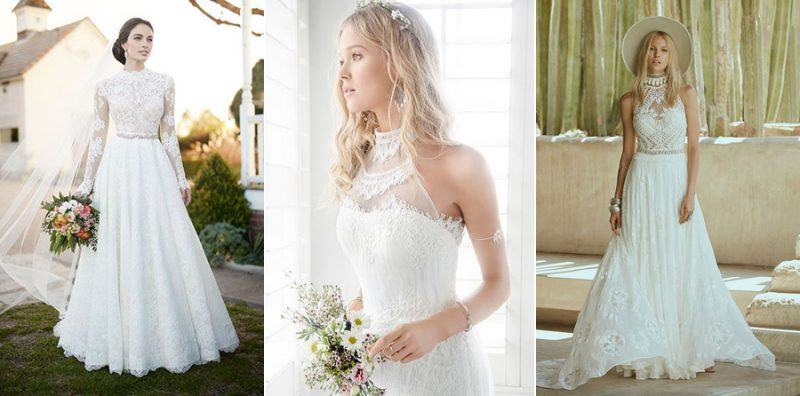 Jewel-tones
We are loving the deep hues of green, blue, and ruby that are making their way onto the bridal scene this fall! Jewel-tone accents are a great way to add creativity to a timeless bridal look.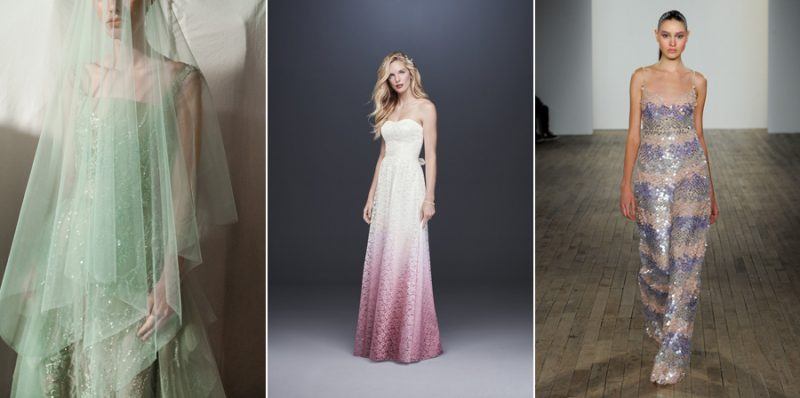 *eye candy courtesy of BRIDE Magazine
Want more fall wedding dress trends? Follow us on Instagram for your daily dose of swoon-worthy styles and so much more.
Looking For More? Explore Related Posts: