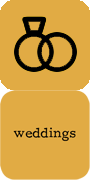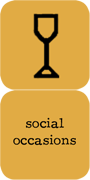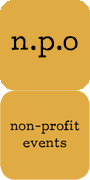 Weddings
the kitchen sink
The Kitchen Sink is our comprehensive planning package where we will be by your side every step of the way. We're talking speed-dial here.
This package includes…
Vendor research and recommendations for every aspect of your wedding
Vendor contract review and negotiations
Meetings with potential vendors as needed
Budget planning and assessment
Creation and revision of wedding day time line, vendor contacts, and checklists
Unlimited availability for questions and advice via email or phone from date of contract signing
+ One Fine Day package
somewhere in-between
The Somewhere In-Between is exactly that: Anticipation Events will be there from the start, guiding your planning and offering advice based specifically on what you need help with, nothing more, nothing less. This package will keep you from getting sucked into the black hole of wedding planning stress and keep you focused on the cupcakes and glitter.
This package includes…
One in-person meeting to discuss overall aesthetic and style of wedding, general advice and budget overview and breakdown
Custom planning proposal taking into account exactly what you need help doing
Recommendations for necessary vendor categories based on style and budget provided to couple by anticipation events for couple to contact
+ One Fine Day package
one fine day
The One Fine Day package will ensure all of your plans go off without a hitch. You're organized and detail-oriented and you've been planning your wedding for months (years?!) Let us execute your vision so that you can relax and enjoy.
This package includes…
One walk-through at reception venue to discuss layout and floor plan
Unlimited availability for questions and advice via email or phone for three months prior to the wedding date
Creation of wedding day timeline, vendor contacts, and checklists
Confirmations with all vendors the week of the wedding
Delivery of payment/gratuities to vendors on wedding day
Delivery of gifts to designated location during reception
Wedding day coordination (10 hours–to be mutually agreed upon based on set-up start time)
Event set-up and tear-down (within 10 hour time frame)
Present at venue for the rehearsal of the ceremony the night before the wedding
During the rehearsal will work with officiant to structure ceremony
Guide the wedding party, families of the couple, readers, ushers, etc. through the rehearsal
etc.
Additional hours can be added and will be billed at a per-hour rate.
Travel prices for events outside the city will be quoted based on the current standard mileage rate, accommodations and travel expenses.
Social Events
Whether it is a holiday party downtown or a baby shower in your home, Anticipation Events can take the stress out of planning your next social event. We will help you organize—from RSVP's to place cards—and execute—from making parking arrangements to setting up centerpieces—the event you envision. All you have to do is mingle.
Non-Profit Organizations
Black-tie galas and grand openings, live and silent auctions, board and committee meetings, donor dinners and trustee cocktail parties; we have planned them all. Before founding Anticipation Events, Elizabeth got her start planning events for Shedd Aquarium, one of Chicago's most beloved non-profit organizations so we understand how many people contribute to a non-profit's success. Whether the focus of your events is to thank loyal supporters or to bring in new faces, Anticipation Events will work with you and your volunteers to create an event that mirrors the spirit and mission of your organization.