Areta + Ryan were married in September at Queen of All Saints Basilica and hosted their family and friends for a rocking reception at North Shore Country Club.  They had the loveliest, most classic and timeless wedding.  And let's just take a moment to say, "DANG!" what a stunning bride Areta was. Dang.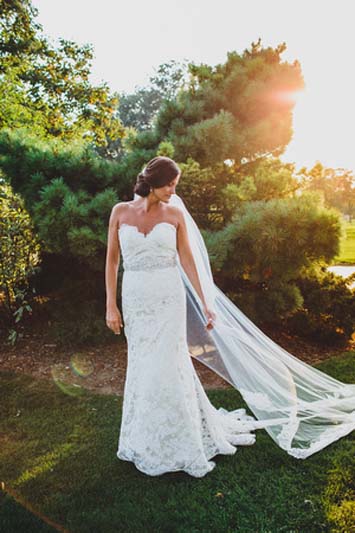 Queen of All Saints Basilica is stunning.  Inside and out, it's breathtaking.  And the aisle is so long which is wonderful.  Every so often, I'll be going through photos from a wedding and find myself in one. Usually fluffing a train, bossing someone around (nicely!) or sweet talking the little ones down the aisle.  Angela Renee Photography caught me pep talking Areta + Ryan's adorable flower girl here and I am head over heels in love with this photo.
From the venues to the dresses the flowers and the cake, everything about their wedding was sophisticated, classic and clean.  Areta's aunt was the emcee and her parents welcomed the couple into the reception with a blessing and the korovai.  Korovai is a traditional Ukrainian wedding bread that symbolizes community. It was super cool to see how intricate it is.  It's adorned with ornaments of baked dough: two birds to represent the couple, and other ornaments to represent family and friends. In the center of the korovai is the "tree of life," signifying life, fertility, and the building of a new nest. The entire arrangement is surrounded with a wreath of periwinkle, a symbol of love and purity.
A High Society dance party, heartfelt toasts and bottle of hot sauce for guests to take home rounded out an incredible night.  And in my humble opinion, they are the Tapatio to each others' Doritos.
*eye candy courtesy of my always Indie Wed neighbor, Angela Renee Photography
Areta + Ryan's Vendors
Ceremony: Queen of All Saints Basilica
Reception: North Shore Country Club
Day-of Coordination: Anticipation Events
Catering: North Shore Country Club
Sweets Table: Angela Renee Photography
Videography: Blu Couture Wedding Films
Band: High Society
Florist: Kathie's Flowers
Transportation: Second City Trolley
Rehearsal Dinner: Quartino
Make-up: Salon V Chicago
Hair: Nika Vaughan
Megan + Parker were married at Peggy Notebaert Nature Museum in May.  They had a Memorial Day weekend brunch wedding, which if you know me and my personal obsession with brunch (who isn't obsessed with mimosas and Bloody Mary's?) then you know we were a match made in wedding heaven.  Megan got up really early to get ready, luckily she had some serious help from their adorable daughter Olivia.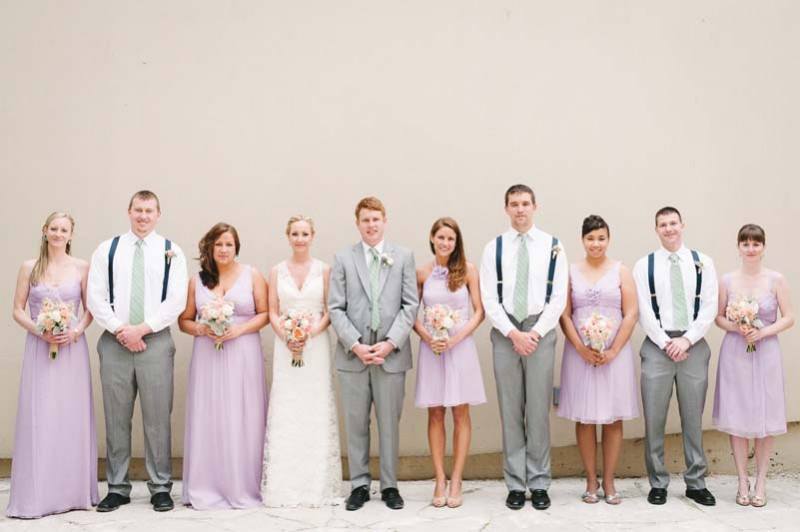 The boys got ready and chased some geese around the museum before we began.  We had amazing weather and their outdoor ceremony was perfection.  Revel Décor did an outstanding job on their flowers and setting up a romantic and intimate ceremony space underneath the bridge on the patio at Peggy Notebaert Nature Museum.
Megan + Parker chose not to see each other before the wedding, but they did say hello before walking down the aisle.  T&S Hughes Photography and I set them up on either end of a door outside the museum so they could squeeze hands quickly and calm each others' nerves before we lined them up to send them down the aisle to say "i do!"
We took care of some incredibly charming details inside.
While the dessert table got some extra special attention.  Megan used to work at Milwaukee Cupcake Company so her old boss brought cupcakes down especially for the wedding.  We supplemented with loads of popcorn, cookies, doughnuts and candy.  Seriously, their guests got brunch and then a boatload of dessert?  Genius!
I loved working on this brunch wedding with Megan + Parker and celebrating with their family and friends.  Buck the dinner trend and do something unique for your big day.  And please call us to coordinate, we'll bring the mimosas!
*all photos courtesy of the talented duo Tony + Sharon of T&S Hughes Photography
Megan + Parker's Vendors
Ceremony + Reception: Peggy Notebaert Nature Museum
Day-of Coordination: Anticipation Events
Catering: Berghoff Catering
Cake: Krischbaums Bakery + Milwaukee Cupcake Company
Photography: T&S Hughes Photography
Florist + Rentals: Revel Décor
Hair: Terry Fonseca
Make-up: Sam Paradiso
Transportation: VIP Valet Services
Rehearsal Dinner: Old Town Pour House + The Second City

Jolyne + Brendan were married at Park Community Church in April and celebrated their reception at Garfield Park Conservatory.  This was a particularly fun challenge for me because we planned the entire wedding in 11 weeks.  They knew they were going to get engaged, so they reached out to me and luckily Garfield Park Conservatory had an April Saturday open.  They jumped on it, he officially proposed in Florida while they were on vacation and we were off the the races.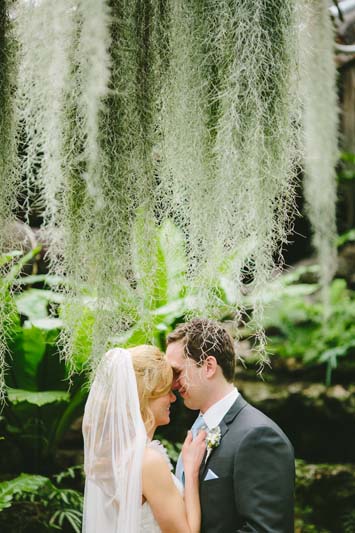 Thank my lucky stars Jolyne was decisive about her vendors, we made them quickly and put together a great team for the day.

After getting all dressed up, we met at the church and I had the delight of sending all of these beautiful people down the aisle. The little sweeties who brought the rings and tossed the petals were so talkative and excited, the perfect age for ringbear-ing and flower girl-ing!
The Carrs
got some great photos in the city before heading over to
Garfield Park Conservatory
to meet us for the party!
And party we did!
Garfield Park Conservatory
is SUCH an amazing space to have a reception, you get to be surrounded by the most amazing flora and don't have to worry about inclement weather of any kind! A wedding planners' dream.
A lovely couple, with lovely families who got engaged and married in record speed. Now who wants to hire me to plan their wedding in less than 11 weeks? We can do it! Until then, Jolyne and Brendan will be in the AE record books!
*eye candy courtesy of the dynamic duo at The Carrs Photography
Jolyne + Brendan's Vendors
Ceremony: Park Community Church
Reception: Garfield Park Conservatory
Planning + Day-of Coordination: Anticipation Events
Catering: Jewell Catering
Photography: The Carrs Photography
DJ: Toast & Jam
Florist: Forget Me Knodt
Hair: Tsubo Salon
Make-up: Laura Black Makeup
Bakery: Sweet Mandy B's
Lindsay + Bobby were married last August at Camp Wandawega in Wisconsin which in an incredible place to visit and a spectacular setting for a wedding.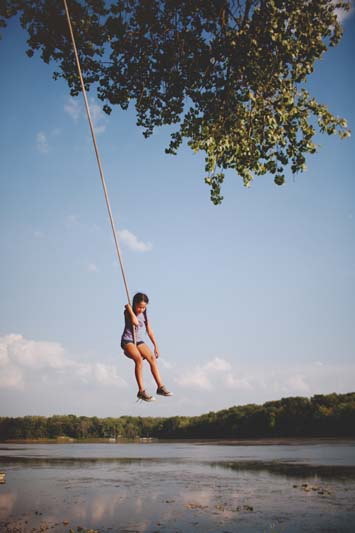 With a wedding in Wisconsin, a planner in Chicago, photographer in Washington state and a bride and groom in California, it was a huge team effort to see this weekend of fun come together.  Guests were invited to come for the entire weekend and many took advantage of everything Camp Wandawega has to offer: canoes were rowed, archery lessons commenced, s'mores were roasted and possibly a beer or two was drunk between old friends.
Lindsay and my taste are pretty spot on, so our collaboration was so easy right from the start. From their amazing invitation suite to all of the glorious DIY details, AE's Facebook feed was blowing up all weekend long.
With ceremony music featuring Rogue Wave and Q Tip, and a gentle breeze off Lake Wandawega we were off to an amazing start.
The reception was rocking.  Tons of delicious food served family-style, lots of home and locally brewed beers, dancing, doughnuts and a bonfire at the end of the party.  Perfectly styled and completely in love.  That's how we like it here at Anticipation Events.  So happy we were a part of this amazing day.
*eye candy courtesy of the wonderfully talented Sergio at Sergio Mottola Photography
Lindsay + Bobby's Vendors
Ceremony + Reception: Camp Wandawega
Day-of Coordination: Anticipation Events
Catering: Underground Food Collective
Tent/Lighting: Sperry
Doughnuts: Elkhorn Bakery
Photography: Sergio Mottola Photography
DJ: Style Matters
Florist: Abundance Acres
Vintage Dishes: Frances Lane
Aisle Poofs: Marcie Lynn Walker
Midwest Textiles
Reclaimed wood bar: Dan Ryan
Dress Designer: Miss Tashina
Suit: Hugo Boss
Handpainted Signs, Boutonnieres + Welcome Bag artwork: Jared Grellner
Mary Susan + Peter got married in rural Arkansas in October.  Their ceremony was held at a private residence overlooking a cotton field in honor of Mary Susan's father who worked in them his whole life.  Their reception was held at Bartlett Barn and though it rained intermittently all weekend long, you'd never be able to tell from these gorgeous 'getting ready' photos.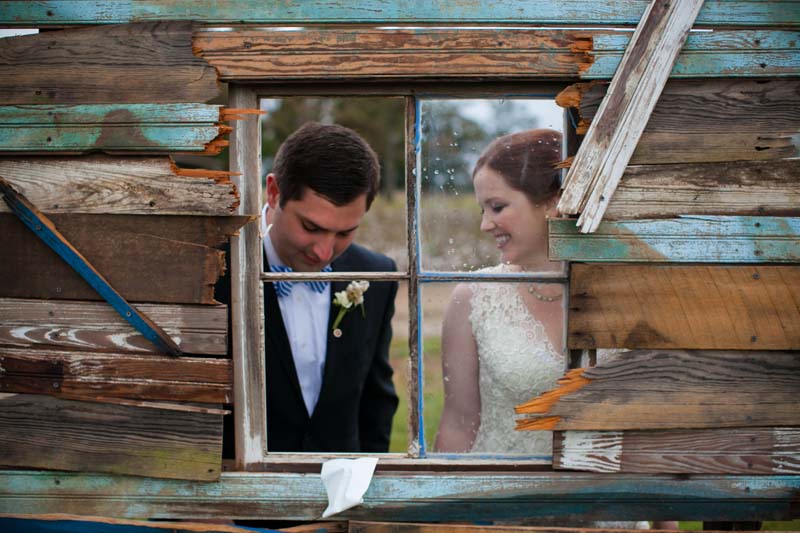 Lots of hands made this wedding.  Mary Susan's brother built what can only be described as a 'set' for their ceremony including doors for the bridal party to walk through and windows all around the guest seating.  It was my favorite outdoor chapel to date.  Mary Susan's mom gathered cotton, dishes, grew succulents among many other things, and friends and family brought some of the most delicious desserts you have ever seen.  There is such a thing as southern hospitality.  If I wasn't sure before being a part of this wedding, I am convinced now.
Back at the barn we had to scrap half of the outdoor seating as the rain picked up, but the family-style seating along with a few last minute tables we were able to bring in and set-up meant that everyone had room to sit and TONS of delicious southern cooking to fill their plates.  I also got to go hog-wild propping and styling every little corner of the barn, which I loved because this northern girl doesn't ever get beautiful cotton stalks to play with in unlimited quantities.
*all photos courtesy of Angela at Angela J. Martin Photography
Mary Susan + Peter's Vendors
Ceremony: Private Residence
Reception: Bartlett Barn
Day-of Coordination: Anticipation Events
Catering: Carmen Phelps
Desserts: Family and friends
Photography: Angela J. Martin Photography
Florist: The Blossom Shop
Guest Hotel: Mallard Pointe Duck Club